MAPETROL CHAIN CLEANER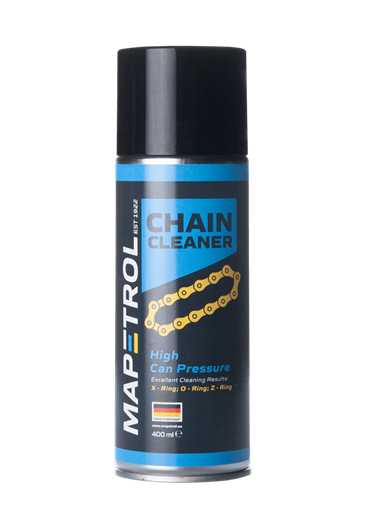 MAPETROL CHAIN CLEANER
Specially formulated for cleaning all drive chains: road motorcycle, off-road motorcycle , mopped, go kart, ATV, bicycle etc. Removes oil, sand, soil, dust from O-ring, X-ring, Z-ring chains.
Properties:
-Evaporates quickly
-Excellent cleaning effect
Aplication:
Shake well before use. Apply Mapetrol Chain Cleaner evenly to the parts you are cleaning from a distance of approx. 20 cm. Wipe with a rag and let dry. Repeat for stubborn stains.
Explore our other categories