MAPETROL BRAKE CLEANER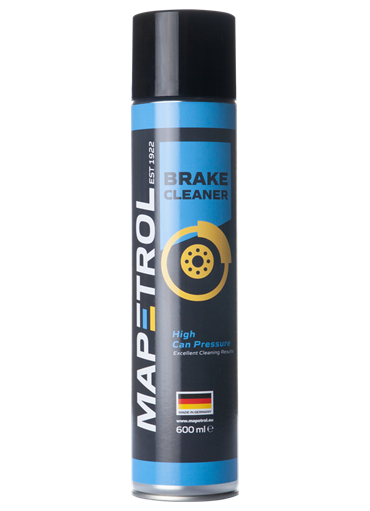 MAPETROL BRAKE CLEANER
Specially formulated solvent cleaner that enable easy and fast cleaning and degreasing of the structural parts. Dissolves and removes oil, dirt, grease, tar, brake fluid, etc.
Properties:
- Leave no residue
- High can pressure for excellent cleaning results
- High content of active components
- Very low surface tension
- Penetration capacity is optimum
- Vents quikly
Aplication:
Protect the parts you are cleaning. Apply Mapetrol Break Cleaner evenly to the parts you are cleaning from a distance of approx. 20 cm. Let dry. Repeat for stubborn stains.
Explore our other categories