Our Lab
We have our own laboratory, with the latest technologies in the field of motor oils and lubricants. Part of our laboratory is also a test chamber where with the use of specific tests we compare and analyse oils in different conditions, using several engines.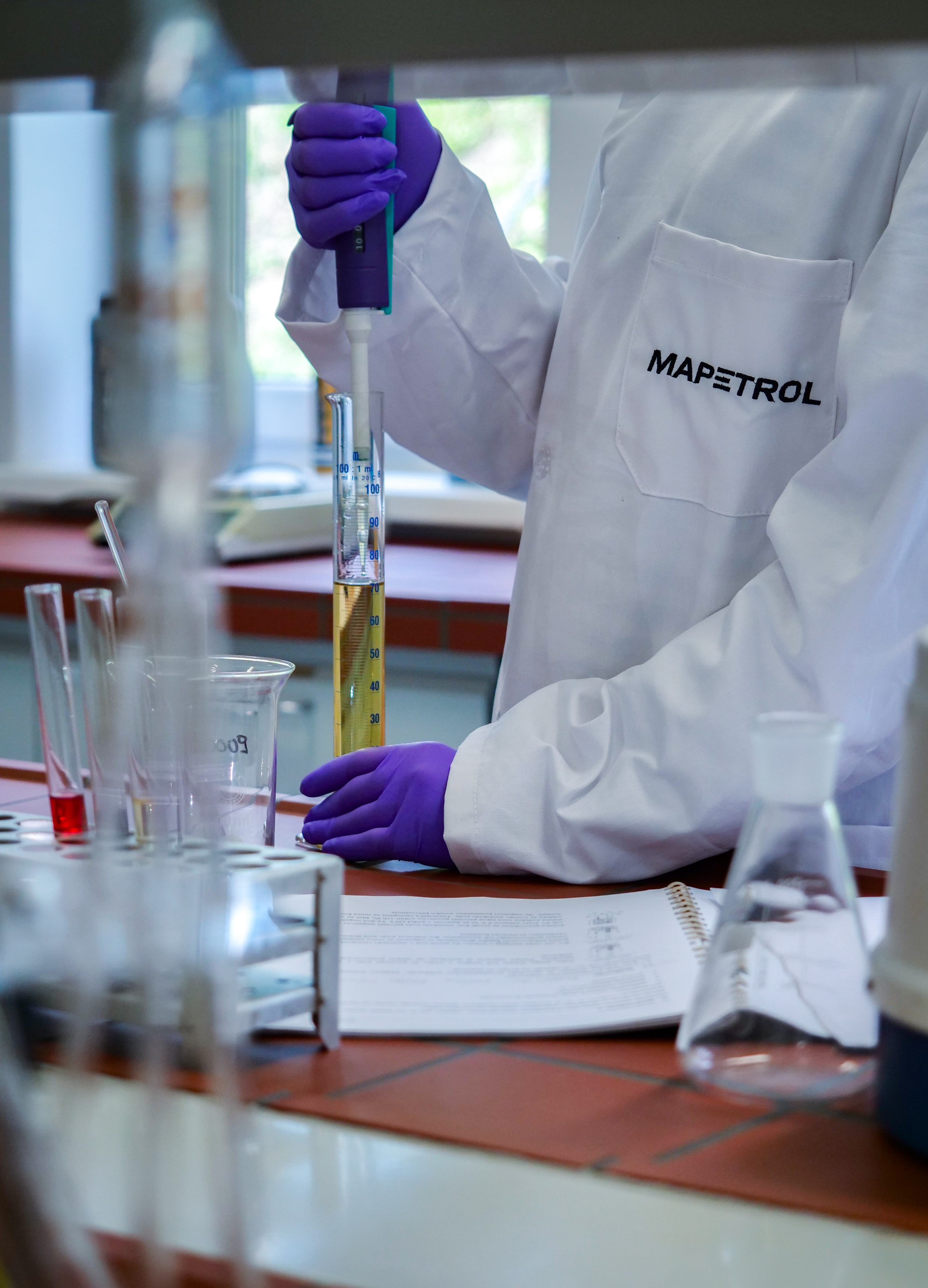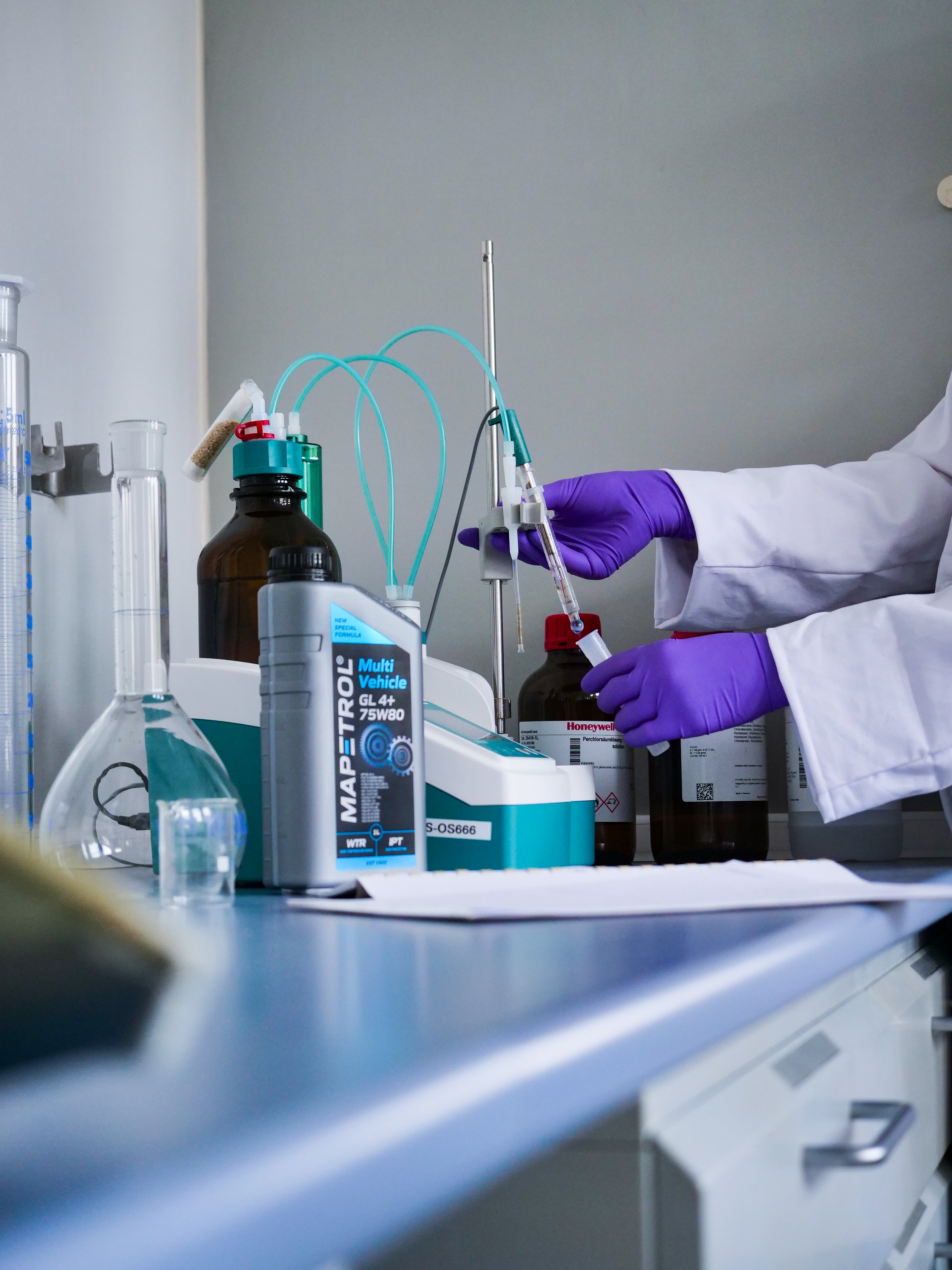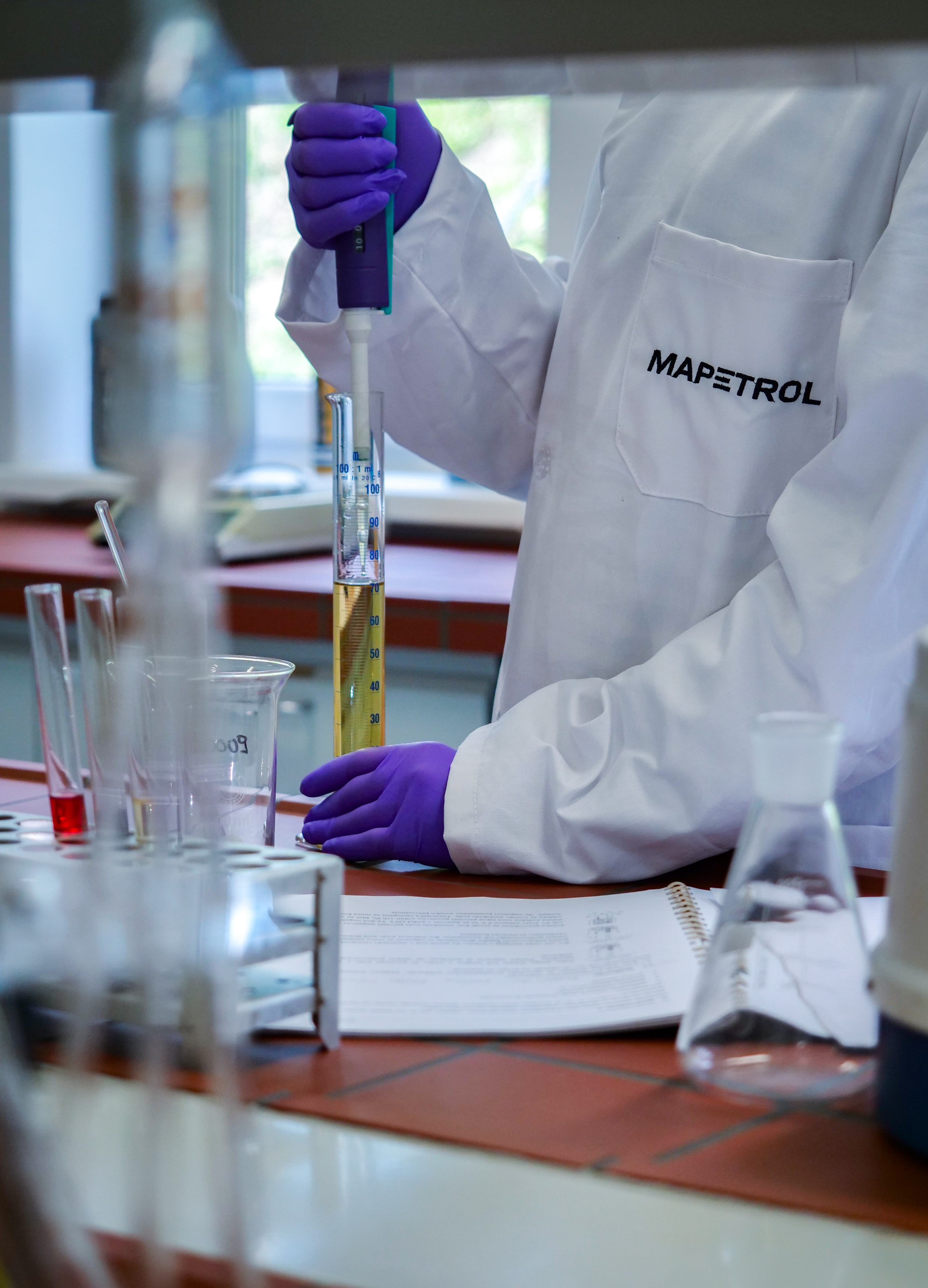 Based on our experience and knowledge acquired through years of collecting data from our laboratory tests in the field of lubricant oils, we developed WTR and IPS technologies which give us the possibility to produce oils which are custom-made to your specific performance needs and adaptable to your climate.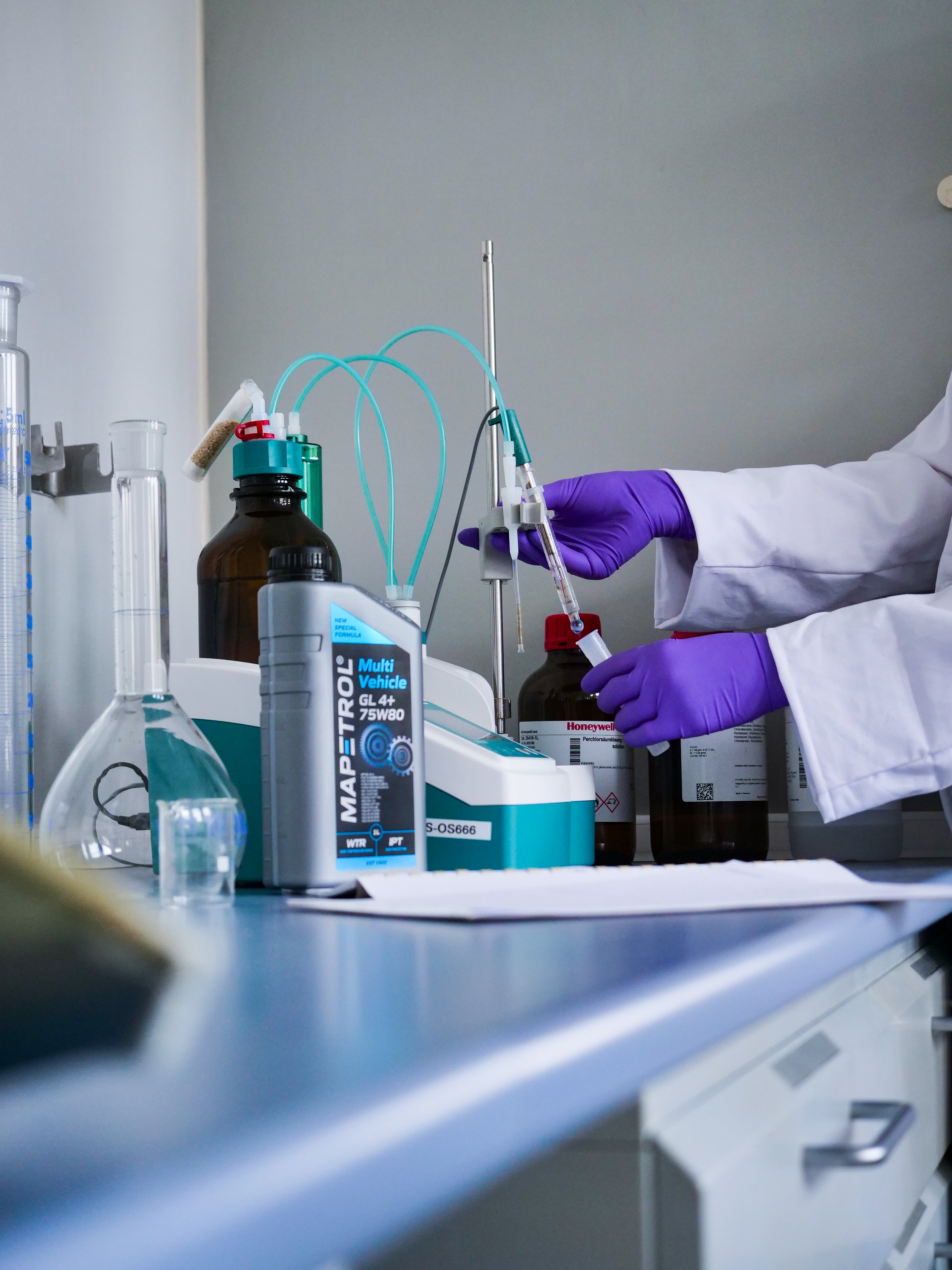 Our Technologies
WTR
Wide Temperature Range oils give you optimal results despite a very wide temperature spectrum. Even if the temperature changes rapidly, the oil remains compact and retains its viscosity.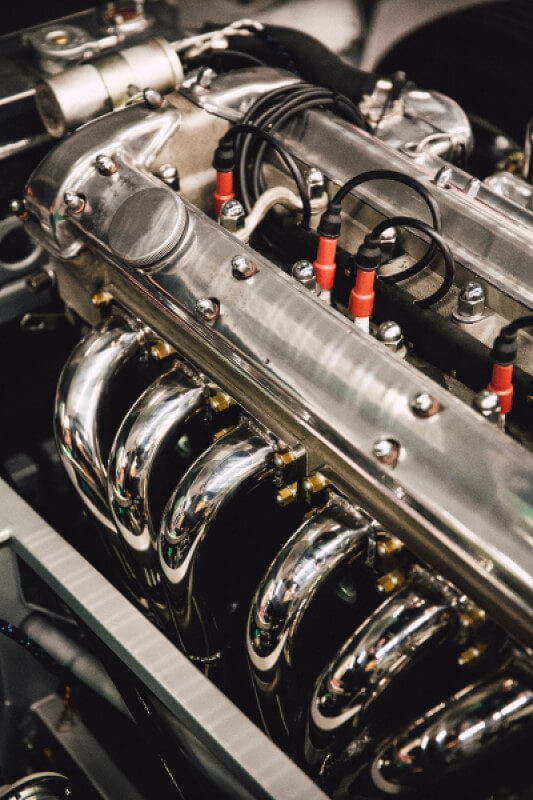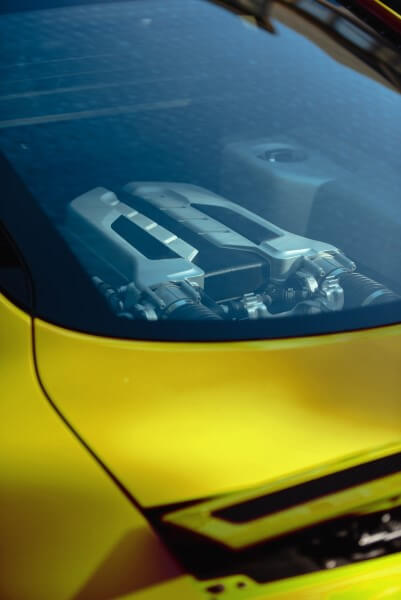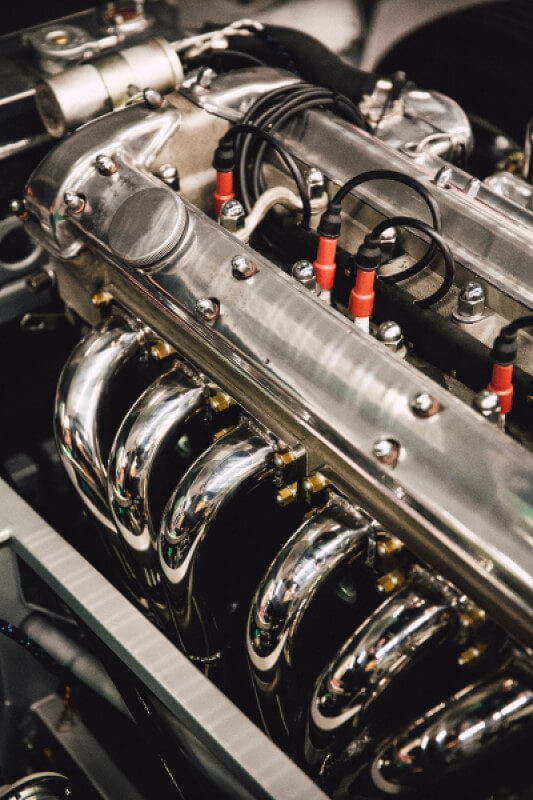 IPT
Iron Protect Technology oils ensure that the steel inner parts of your engine suffer from less wear and remain in good condition for a longer period of time. All this is possible because of the microscopic control of micro steel particles in the oil. With long-term use of Mapetrol oils your engine will have a longer lifespan.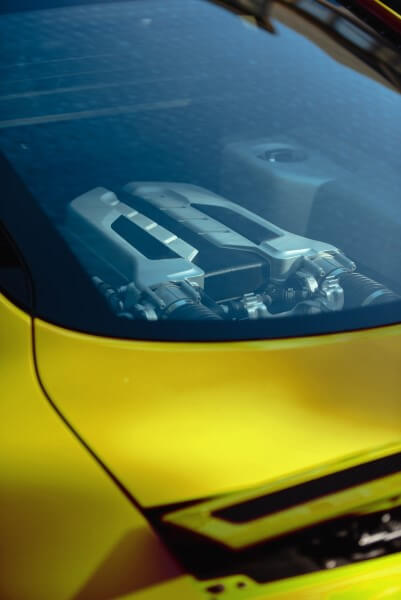 Innovative Packaging Design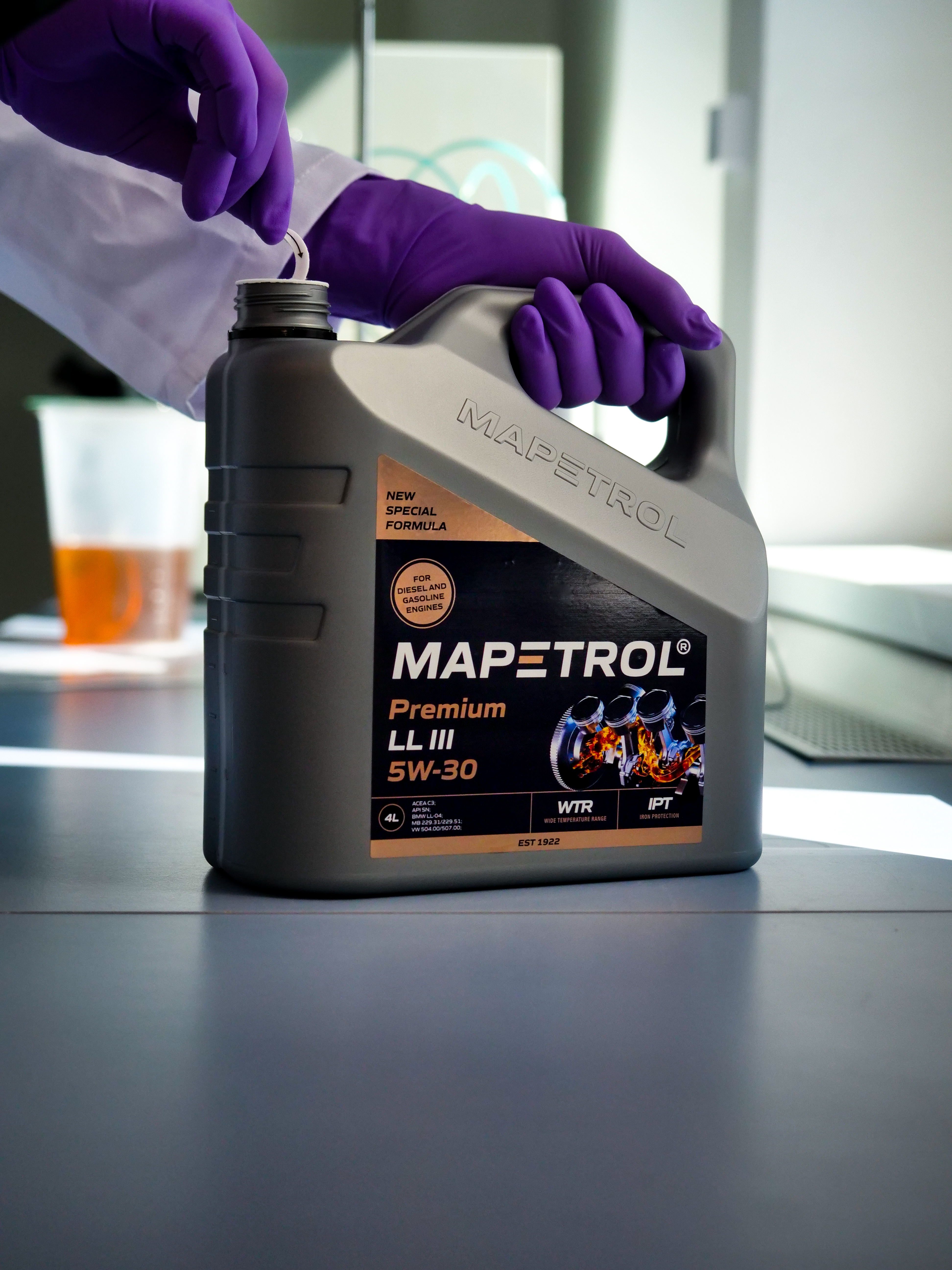 Easily transportable
Designed for better and safer transportation
Ergonomic design
Perfectly fits the human hand
Explore our other categories